Whether you're an affiliate marketer, a digital marketing professional, or someone invested in web scraping, your choice of proxy plays an imperative role. And amidst this landscape, Coronium.io has emerged as a definitive solution.
Raw 4G Proxies
The magic lies in simulating real user behavior. With each proxy originating from private devices equipped with SIM cards, you get genuine IP addresses ensuring high trust scores, adept at bypassing advanced IP detection systems.
What is it? Coronium.io is not just another proxy provider; it's a specialized 4G mobile proxy marketplace. With a multitude of proxy vendors spread out across prominent regions such as the USA, Europe, and Asia, users have the advantage of geographic diversity.
Real User Masking: What stands out is the platform's ability to make your digital footprint resemble that of a regular user browsing on a mobile network. For affiliates aiming for discreet operations, this is a priceless feature.
High Trust Score: Coronium.io's 4G proxies aren't just about disguising; they're about trust. These proxies promise up to a 98% IP trust score, drastically reducing challenges faced on platforms like Facebook, Instagram, TikTok, Google and LinkedIn…
OpenVPN integration available for ALL proxies.
Customer Reviews: A solid 5/5 on TrustPilot. Early reviewers rave about its fast and attentive support.
The internet, while vast, has its gatekeepers. Platforms continuously evolve their security measures, sidelining those they deem suspicious. Coronium.io's mobile proxies impressive trust score acts as a golden ticket, granting its users unhindered access to the internet's many offerings.
With OpenVPN's renowned encryption and security features combined with Coronium.io's mobile proxy infrastructure, users can be confident in their invisibility, no matter how stringent the detection systems they're up against.
SOCKS5 Proxies
Pass the QUIC/HTTP3 test.
Ensure an undetectable browsing experience.
OpenVPN Integration Option
Amplifies security measures.
Renowned for encryption and security features.
Guarantees users remain invisible even against stringent detection systems.
Integrated Dashboard & APIs
Easy Management. Coronium's dashboard is intuitive, facilitating smooth proxy management & billing. An organized dashboard can significantly enhance user experience, reducing time spent on troubleshooting and streamlining operations. Coronium.io's dashboard reflects its commitment to offering users an effortless journey.
APIs for rotation. Affiliates who enjoy automation can leverage the API for on-demand IP changes. Automation is the future. With a robust API, users can seamlessly integrate Coronium.io's offerings into their systems, allowing for more dynamic operations and less manual intervention.
Own Proxy Farm
A standout feature of Coronium.io is the opportunity for users to set up and manage their proxy farm. This means:
Create and manage for personal projects.
Sell your proxies on Coronium.io's marketplace. 
For those in the affiliate business, particularly those working with platforms known for their stringent security protocols, Coronium.io seems to be a game-changer. Whether you're a newbie looking for a reliable proxy solution or a veteran affiliate marketer seeking to expand, Coronium.io is a worthy pit stop.
Looking for More? Reach out to their customer support via:
Want to start with nutra? Have questions about the case-study?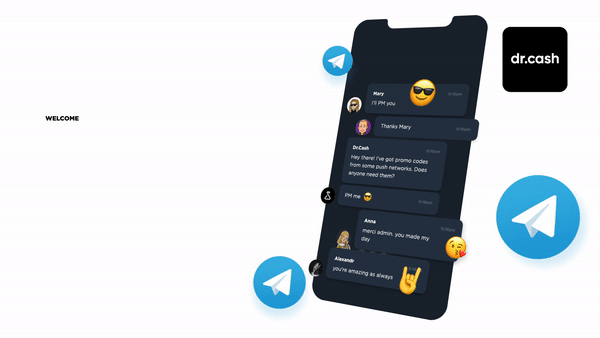 All the nutra is discussed now 24/7 in the telegram chat  Nutra Affiliate Community 
Quick help for beginners
Sweet cases for motivation
Exclusive bonuses from partners $$$$
Intelligent moderators and all support for affiliate network in one place
15.09.2023