When any user connects to the internet and visits websites, the sites receive certain information about the person and the devices they're using to access the internet. All this data is known as a browser fingerprint. With this data, an average user can be identified with up to 99% accuracy.
   Anti-detection browsers are specifically designed to prevent such identification, making them an essential tool for anyone engaged in Affiliate Marketing. There are several anti-detection browsers available in the market, each with its unique features and benefits. In this article, we will provide an overview of the top 5 browsers for Affiliate Marketing and compare their strengths and weaknesses. A fingerprint can be used to identify the behavior patterns of target audiences, target advertising based on user requests, detect malicious cyber activity, indicate users who use hidden IP addresses, etc. (VPN or proxy servers are also not fully capable of providing complete data hiding).
   An anti-detect browser is a browser that replaces the fingerprint and disguises the user. For example, it is still the same browser as understood traditionally, but has additional features. Such services are available as both fully paid and free, and can be used to start working with traffic. Anti-detect browsers allow you to simultaneously run different accounts in different tabs with an individual fingerprint for each one. So, firstly, we hide our data, and secondly, we act on behalf of other "real" users.
Why do we need it? Useful options
Anonymity. Such browsers are not only used for some commercial tasks. They are in demand when confidentiality is important.
Multi-accounting. Creating and managing multiple trust accounts on the same site.
Reviews manipulating. If you promote a product or just encourage the audience to act, publications on behalf of different "real" users look more trustworthy.
Bypassing Restrictions and Anti-Fraud Systems. You can use your browser to bypass limited access to various foreign resources, if any, as well as the security systems of advertising networks. For example, if Facebook blocks one of our accounts, others can continue working because they have unique fingerprints.
Warmed up accounts. With Anti-detect Browser, it's easy to get accounts ready to work, some of them even have algorithms to work up cookies on their own.
Extending the life of the account. The more trust the account has, the longer it will live depending on an offer of course.
Browser can do some tasks automatically.
Collaboration functions for working in the team.
There are many Anti-detect Browsers on the market! At first glance, it may seem that they are all the same, but it is not like that. In order to choose the right one, you need to test and look for what suits you best. Now we will get acquainted with the 5 TOP Anti-detect browsers, which are popular among publishers.
We also talk about Anti-detect browsers and share promo codes from partners in our video, which can be found at the link.
The browser is customized for affiliate marketing in Facebook, Google and TikTok.
The service offers:
Obviously, hundreds of unique profiles on one device.
Real-life fingerprints of browser profiles.
Teamwork.
Updating mobile PROXY IP directly from the browser interface.
Shared bookmarks and profile extensions.
A special service for Facebook automation and for TikTok that will be launched soon. They in turn offer:

Statistics for all profiles in one place
Creation, copying and management of advertising campaign
Flexible team management 
Creating and assigning automation rules to accounts in a couple of clicks
Auto Driving
Automated comment moderation
As for payment:
4 plans including a free one for 10 accounts
Services are only chargeable, but there is a Trial for 3 days.
The browser is designed to solve affiliate marketing problems in the first place. It offers us:
Its own database of fingerprints, which is constantly updated
Maximum testability.
Teamwork with access granting and status tracking.
Mobile fingerprints, i.e. Advanced Browser Emulator of Android-based mobile devices.
Software which is ready to work right away without the need to set up and figure out how to use it.
There is a choice of two types of browsers - Mimic based on Google Chrome and Stealthfox based on Firefox.
As for payment:
There is no free version as you can see the plans on the screen, but we can be quite aware of what is included in each package and what we pay for. There is also a 7-day trial.
The browser is suitable for both affiliate marketing and other commercial purposes, and originally, it was developed for e-commerce.
AdsPower offers us:
Automation with a local API and a multifunctional RPA bot. This can be called the main feature, because with minimal technical skills you can program the bot for routine tasks.
We also have the opportunity for distributed team work at several levels.
AdsPower positions itself as the safest and provides instructions for setting up protection.
Two types of browsers to choose from: Sun Browser based on Chromium engine and Flower Browser based on Firefox engine.
There is an Academy with tutorials and instructions on the browser website.
Here are the plans, as you can see there is also a free one, but only for 2 profiles.
In turn, it is also positioned as a universal tool for the Internet.
Among its opportunities:
The main thing is the ability to run profiles from the cloud and the availability of the Android app
WEB version.
Free proxy for some GEO.
Integration with Tor Browser.
Each profile is hosted separately in the cloud for data protection and privacy.
Fingerprint customization by more than 50 characteristics.
Teamwork.
You're looking at a complex plan scale that offers solutions for every taste. Consider, when you pay for a year, there is a 50% discount. There is a free version for 3 profiles below. We are offered a 7-day trial.
The browser is focused on solving commercial problems. 
In addition to the standard features, Undetectable offers us this:
Profiles can be stored in the cloud, on your device or on your server, this is to eliminate certain risks.
Unlimited local profiles in plans from only $49 a month!
In-depth access settings for teamwork, more than 33 permission settings.
We also have a Browser Fingerprint Store for up to 1$ apiece.
Browser extension support.
Possibility to choose configurations, i.e. set of footprints when creating a profile.
Possibility to use and save proxy for further work.
Ability to create hundreds of unique profiles, as well as cookie bot warm-up. 
We can also connect various automation tools to get rid of the routine and save time accordingly.
There is a lot of useful information available to us on the site.
There are 4 kinds of plans on your screen including a free one for 5 cloud profiles.
There are many variables involved in choosing an Anti-detect Browser, and in order to find a convenient one, it is simply necessary to test them. The ability to do this for free is available in all of them. Each of the services reviewed provides technical support for users, which will help everyone with the necessary options and settings. All for the benefit of your profit, dr. cash!
Want to start with nutra? Have questions about the case-study?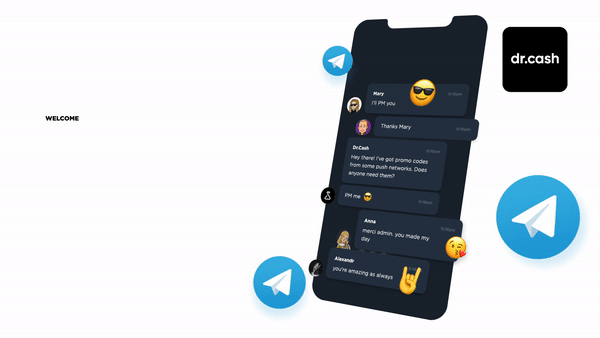 All the nutra is discussed now 24/7 in the telegram chat  Nutra Affiliate Community 
Quick help for beginners
Sweet cases for motivation
Exclusive bonuses from partners $$$$
Intelligent moderators and all support for affiliate network in one place
17.08.2023