Bulgaria is a region in South-Eastern Europe, which is now actively developing in many areas. The country is known for all its beaches, as a place for active tourism and recreation, cultural, history and relatively inexpensive prices. The country is not one of the well-known countries in Europe economically, but at the same time it has the potential to work with traffic, as the population is still discovering online shopping. In this connection, there is relatively little competition among webmasters on the market at an inexpensive cost of traffic.
Bulgaria is usually divided into three parts: Moesia, Macedonia and Thrace.

The largest city is Sofia, it is also the second oldest city in Europe.

The most popular non-alcoholic drinks are milk and coffee, the alcoholic one is rakia.

The country is a leader in the production of rose oil, which is used in perfumery and cosmetology.

The country has a fairly fast Internet for its cost compared to other European countries.
GEO criteria:

Tier-2

Popular payment models: CPA

Billing models: COD

Religion: ≈85% Christianity, ≈13% Muslim, ≈2% other religions

Local time:UTC +2

Local currency: Bulgarian Lev (ISO 4217 - BGN)

Average cost per lead: $12-$29
Population:

Population: ≈ 7 KK people

Male population: ≈ 3,296,190 (48.3%)

Female population: ≈3,526,846 (51.7%)

Average age of the population: 43 years

Average life expectancy: 75 years

Literacy rate: 98.4%
Internet use:

Internet use: 80% of the total population

Social networks use: more than 60%

Device type: ≈55% mobile, 44% desktop, ≈1% other devices.

Internet speed: mobile Internet 84.59 Mbps, average Internet connection speed 54.73 Mbps.

What they do on the Internet: visiting social networks, correspondence in instant messengers (including using e-mail), online shopping, watching news, banking services. More than 55% of people make online purchases, using mobile devices more often.
Solvency of the population:

Average salary level: from $530

Average salary in cities: Sofia: ≈ $600, Stara Zagora: ≈ $520, Plovdiv: ≈ $490.

Economic areas of activity: agricultural industry, tourism, information and communication technologies, pharmaceuticals.

Number of unemployed population: 5.6%

Cities and logistics:

Largely populated cities: Sofia (≈1,221,785), Plovdiv (≈342,048), Varna (≈332,394).

Call centers work: Mon-Sun: 9:00-21:00 (local time)
Actual problems

of the region:

high levels of air pollution (the dirtiest air in the entire European Union)
street pollution (there are also unauthorized dumps)
medical care is provided under a paid insurance policy, which is paid monthly
no central heating (high utility bills)
low level of urbanization in some cities
low wages compared to other European regions
low standard of living of the population in some regions
a large percentage of the population who smoke
Popular sub-verticals:

Diabetes

Parasites

Prostatitis

Adult Products

Weight loss

Joints

Hypertension
Mentality:

cheerful, open and very sociable
frugal and economical
patriotic, love their country and its history
take care of children throughout their lives
honor the older generation (they hang "Sorrowful Sheets" on the streets
pay special attention to life as neighbors and friends, the opinion of neighbors and acquaintances matters to them
not punctual, suspicious, somewhat superstitious.
favorite sport is football
due to paid medical services, some prefer to be treated themselves
National holidays:

01.01.2023 - New Year

03.03.2023 - Liberation Day

04.14.23 - 04.17.23 - Easter holidays

05.01.2023 - Labor Day

05.06.2023 - 05.08. 2023 - St. George's Day

05.24.2023 - Culture and Literacy Day

09.06.2023 - Unification Day

09.22.2023 - Independence Day

12.24.2023 - 12.27.2023 - Christmas

Traffic sources:

Popular social networks: Facebook (≈ 3.6KK), YouTube (≈ 4.34KK), Instagram (≈1.7KK), TikTok, Linkedin (≈9K), Twitter (≈268K), reddit, Blogspot.com

News sites: abv.bg, 24chasa.bg, fakti.bg, blitx.bg

Marketplaces: emag.bg , aliexpress.com, amazon.com, kaufland.bg

Messengers: FB Messenger (≈ 2.95KK), Whatsapp Messenger

 
What sources are

best to use for work:

Facebook, Native Ads, Adult sources

Creatives:

using the European approach
limited time discounts and promotions
targeting can be mainly adjusted to the female audience
highlight the working properties of the product in a short time and at its low cost
using of local celebrities or doctors is prohibited
natural composition of the product (image of herbs, tinctures, vegetables, fruits)
recommendations + live product photo

Language:

Official language: Bulgarian, it is better to do all creatives in it.
Want to start with nutra? Have questions about the case-study?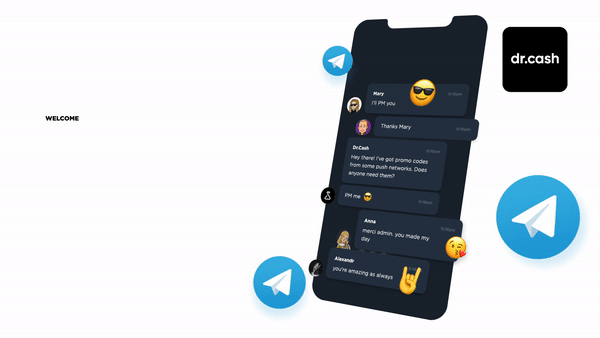 All the nutra is discussed now 24/7 in the telegram chat  Nutra Affiliate Community 
Quick help for beginners
Sweet cases for motivation
Exclusive bonuses from partners $$$$
Intelligent moderators and all support for affiliate network in one place
12.05.2023