Argentina (Tier-2) is a country of hot tango, juicy steaks, football and delicious wine. It is one of the largest countries in South America, and the second largest country after Brazil in Latin America. The region harmoniously combines the traditions and culture of the Old and New Worlds, has beautiful sights and attracts a huge number of tourists every year.
GEO with good potential for working with nutritious products, the audience is not spoiled by the amount of advertising on the Internet. Great opportunities for a webmaster are provided by inexpensive traffic and relatively low competition.
February is the month of carnivals throughout Argentina.

Argentines are very patriotic. Each house has a national flag, which they hang on their windows or balconies during national holidays.

It ranks first in the world in terms of the amount of meat eaten.

They care a lot about how they look.

The main interests are politics, football, meat and love relationships.
GEO criteria:

Tier-2
Popular payment models: CPA
Billing models: COD
Religion: ≈70% Catholicism, ≈15% Protestantism, ≈15% other religions
Local time: UTC -3
Local currency: Argentine Peso (ARS)
Average cost per lead: $12-$14

Population:

Population: more than 46KK people
Male population: ≈ 22,661KK (48.9%)
Female population: ≈23,663 KK (51.1%)
Average age of the population: 31 years
Average life expectancy: 77 years
Literacy rate: 98.1%
Internet:

Internet uses: the Internet is used by 87% of the total population
Social networks use: more than 50%
Device type: ≈50% mobile, 42% desktop, ≈8% other devices
Internet speed: mobile Internet 21.09 Mbps, average Internet connection speed 38.61 Mbps.
Internet activities: visiting social networks, online shopping, watching videos and online sports broadcasts, reading news and other media.

Solvency of the

population:

Average salary level: from $872
Cities by average salary: Buenos Aires - $800-$900, Cordoba - $700-$800, Rosario - $700.
Economic areas of activity: tobacco products, food industry, agricultural activities, tourism, chemical and mining industries.
Number of unemployed population: 6.9%
Cities and logistics:

Largely populated cities: Buenos Aires (≈2,776,170 ppl), Cordoba (≈1,267,584 ppl), Rosario (≈1,028,711 ppl)
Call centers work: 09.00 - 22.00 (local time)

Actual problems

of the region:

unfavorable ecological situation
polluted water
very humid climate
the high cost of goods presented on foreign sites (high duty)
unstable economic situation (periodic defaults, high inflation)
crime in some regions of the country
unstable political situation (frequent strikes and protests)
low level of medical care, poor equipping of budget clinics with equipment and medicines
Actual niches:

Varicose
Cellulite
Weight loss
Anti-aging cosmetics
Joints
Hair
Adult products

Mentality:

argentines are quite slow
cheerful, open and very sociable
emotional, touchy
lead an evening and sometimes even nocturnal active lifestyle
love sports, especially football
spend a lot of time dancing (tango is popular)
honor family values and customs
often consult a psychologist
women are very careful about their appearance and figure
actively and easily make purchases online, have a positive attitude towards advertising
various products on the Internet
cult of intimacy, popularity of products for male power
have a cult of food, which makes weight loss products popular (the last big meal after 22.00 pm). Irregular diet.
National holidays:

01.01 - New Year
14.04 - 22.04 - Easter holidays
01.05 - Labor Day
25.05 - National Day of the May Revolution of 1810
20.06 - Flag Day
09.07 - Independence Day
10.07 - Eid al-Adha
15.08 - St. Martin's Day
12.08 - Feast of the Immaculate Conception
25.12 - Christmas
31.12 - New Year's Eve

Popular sites:

Popular social networks: Facebook (≈ 28.4KK), YouTube (≈ 31.7KK), Instagram (≈24.7KK), TikTok (≈11.34KK), Linkedin (≈9.4KK), Twitter (≈5.9KK), SnapChat (≈2.25KK), Myspace, Sonico, Orkut and Fotolog
News sites: infobae.com, lanacion.com.ar, clarin.com, ambito.com, pagina12.com.ar
Marketplaces: mercadolibre.com.ar, fravega.com, amazon.com, easy.com.ar
Messengers: Facebook Messenger (≈ 14.35KK), Whatsapp.com
Traffic sources in

dr.cash:

Facebook Ads, Google Ads, Native Ads

Creatives:

 use of vegetables and fruits with a demonstration of the natural composition of the product
argentines consider themselves Europeans - possible European approach to work
argentines love mate tea, which has become a national symbol
use calls to action to buy a product and solve a health problem
avoid the "before" and "after" approach
direct mention of the problem and demonstration of a product that can solve it
Want to start with nutra? Have questions about the case-study?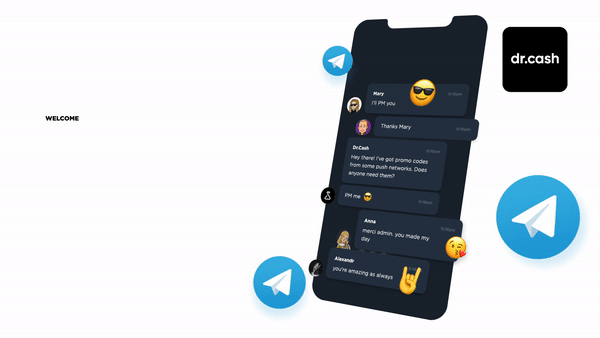 All the nutra is discussed now 24/7 in the telegram chat  Nutra Affiliate Community 
Quick help for beginners
Sweet cases for motivation
Exclusive bonuses from partners $$$$
Intelligent moderators and all support for affiliate network in one place
16.01.2023