In the modern arbitration world, there are many free and paid traffic sources, with which there are their own principles of operation (GEO, offer, target audience, etc.), because all the criteria for run ads are selected for the available traffic, and not vice versa. But today we would like to talk about local traffic sources and the principles of working with them in the nutra vertical and launching advertising campaigns for certain regions, such as Africa, Asia and of course Europe.
    So, in short and clear, the local traffic source is all the data that exists within one local site or in one local region. There are world-famous and well-known sources (Google Ads, Youtube, Facebook, Instagram, Twitter ect.), and there are also sources that are popular within one or more regions.
   What this can mean for a webmaster who works with cpa nutra and what profit can be earned by starting to work with local traffic sources in these regions, the pros and risks of work, we will consider today in our article.
What sources can be used when working with nutra?
   When working with each source, not only can there be difficulties, ups and downs, but also a 100% ROI, if you try. However, we will return to our topic and consider the launch of Nutra on local sources in more detail.
How and where to run ads in Africa?
   In 2022 Africa is becoming more popular, new GEOs that have not yet been worked out and working offers with good conversion appear. Africa can be divided into regions with a good economic situation, high purchasing power and approval rates (Egypt, Morocco, Tunisia, Algeria, etc.) and higher competition among webmasters. As well as regions (Mali, Côte d'Ivoire, Kenya, etc.), which are only gaining their popularity and opening their doors for webmasters, where traffic is generated more slowly, payouts may be lower, but conversion is always good. Each African region has its own local sources, which are not interconnected and are individual.
   It is worth noting that the hot climate, the poor level of medical care and unsanitary conditions in some countries, the large volume of the agricultural industry, age and related problems in both men and women make nutra very popular in every region of this continent. And in short, every person wants to be beautiful and healthy, and the people of Africa are no exception. The main thing here is to correctly choose the target audience at launch.
Let's move on to local sources for working with nutra.
How and where to work with nutra in Asia?
   Asia is an ideal combination of regions that will be of interest to webmasters, regardless of their professional skills. There are countries that are predominantly characterized by inexpensive traffic (Bangladesh, Nepal, Cambodia, etc.), and there are also regions (Oman, Malaysia, Thailand, etc.) where the cost of a lead will be quite high, as is the competition among webmasters, which automatically changes the approach and preparation in the launches of the advertising campaign.
How and where to work with nutra in Europe?
   In Europe, there is a large selection of GEOs for a webmaster from the list of Tier-1 and Tier-2 countries. Of course, in order to get a good cost per lead when launching Nutra, you need to carefully prepare your advertisements, given the great competition among webmasters. Here, the launch of advertising campaigns in local networks can provide a significant advantage for the webmaster and reduce competition for him in the market. Consider local European networks in more detail:
How to withdraw money and pay for an advertising account when working with local networks?
   When working with local networks, you need to be prepared (since this is a cashless payment) that some payments can take quite a long time, which significantly slows down the work process. Here you need to either work with a margin of time, taking into account delays or look for options.
   In our reality, more and more webmasters are opting for electronic currencies. Each local network has its own ways of withdrawing in e-currency, it is better to immediately check this with support.
For some platforms, this story is possible if there is a support manager (by agreement, transfer the amount to the manager to replenish the account).
   And of course, you can remember about wallets, from where you can withdraw and receive cash.
How can you find local platforms by yourself?
   If you want to explore local sites in any region of the world to launch yourself, you can use the SimilarWeb service (it analyzes the resource you are interested in for attendance, audience, geo data, keywords, traffic, competition, etc.).
   The principle of operation is simple: you need to select the required region, put the category "News and Media" and study the proposed sites by rating and attendance. Go to the selected site, monitor for the presence of advertisements in the field of beauty and health, find the contacts of the manager or the site. Next, study the conditions on the site, register or write to the manager directly.
Conclusion:
   Local platforms are always a good chance for a webmaster to make money, they can please the bravest with excellent ROI and impressive profit. To do this, you need a little time to figure out their features and criteria for launching the Republic of Kazakhstan, then everything will go like clockwork!
With care for your profit, dr.cash!
Want to start with nutra? Have questions about the case-study?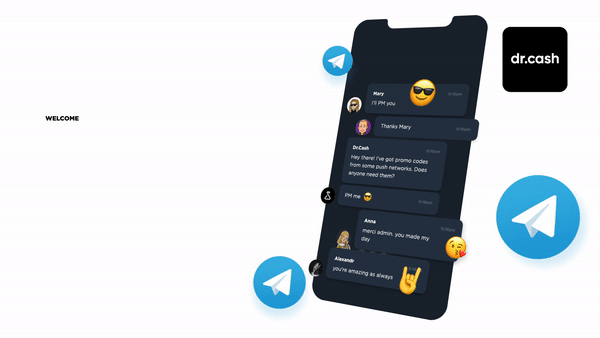 All the nutra is discussed now 24/7 in the telegram chat Nutra Affiliate Community 
Quick help for beginners
Sweet cases for motivation
Exclusive bonuses from partners $$$$
Intelligent moderators and all support for affiliate network in one place
17.05.2022