RollerAds is an ad network, specializing in push, popunder, and in-page push traffic. Over the last year solely these formats contributed to 11+ million conversions, with the number of impressions exceeding 620 billion. The network partners with direct advertisers all over the world and provides exclusive traffic. The platform is made by the in-house developers, who perfect it and add new features constantly, improving the quality of work for the partners.
Main features
In-house anti-fraud system
Powerful optimization algorithms
Free spy-tool with relevant creatives
Traffic estimator
24/7 Support team
Flexible targeting
Minimum deposit for payout or withdrawal — $50.
Advertising Network works with CPM and CPC models, as well as their direct Smart upgrades. RollerAds also works with the majority of mainstream payment providers. More exotic payment solutions can be negotiated too.
The support team and managers of RollerAds are so cool that you can contact them not just to set up a campaign, but to chat about cats and memes as well.
RollerAds is a high-tech platform with its own spy-tool, combined with a library of creatives, and tons of AI-powered features: Smart-models, Presets, Traffic Estimator.
Creatives Library
Creatives Library is an integrated spy tool with the most converting creatives for top verticals. Its database is regularly updated, based on the performance of each banner. The creatives from the library can either be used as a source of inspiration or to create a new campaign — one click is all you need for that.
Traffic Presets 
Traffic Presets are pre-made setups of the most bountiful zones for the most popular GEOs and verticals. They are the quintessence of our expertise and experience in traffic purchasing 🤓 Public presets are available by default to all registered RollerAds users. But the team is willing to provide private presets that will be tailored to the specific needs of the partner.
Traffic Estimator 
It is a feature, which shows approximate traffic volume for a specific bid. Traffic Estimator assists in developing a strategy and planning a campaign budget.
CPA Optimization 
A feature, which turns off automatically the least converting zones. Thanks to it, the user does not have to add zones manually to their blacklist. The optimization rules can be default or custom ones. Using the latter, the user can specify the conditions on which a zone is to be turned off. For the feature to work, you require postback plugged in to register and share the conversions.
Only Premium Targeting 
When turned on, this feature helps to gain access to the most converting zones, which show the best results here and now. Should you have any questions regarding presets, don't hesitate to contact RollerAds support team or your dedicated manager.
Want to start with nutra? Have questions about the case-study?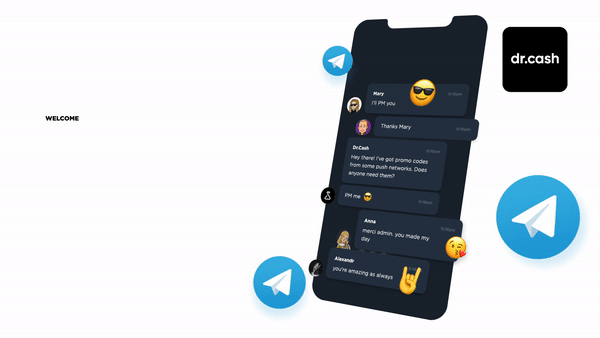 All the nutra is discussed now 24/7 in the telegram chat  Nutra Affiliate Community 
Quick help for beginners
Sweet cases for motivation
Exclusive bonuses from partners $$$$
Intelligent moderators and all support for affiliate network in one place
11.09.2023