The seventh case for prostatitis in Turkey with the result +$17,700 with 104% ROI.
Period: 02.01.2022 – 31.05.2022
Earned: $34,700
Spent: ~$17,000 (not all credits are available, not all expenses were sent to the tracker)
Profit: ~$17,700
ROI: ~104%
Source: Facebook
Cloak: Keitaro filters
Affiliate program: dr.cash
Offer: Prostonic Ultra + - COD - [TR] - Privat
Geo: Turkey
   Hello everyone! My name is Dima, I've been working with Facebook since 2016, I'm a solo media writer, now I'm working with Nutra. I share this case as part of the Mini-cases contest. I am writing about the case for the first time, I hope that it will be useful. First of all, for novice media buyers who are just learning to search and test funnels, and for more experienced media buyers.
   The case began with entering a new niche for me, but on a familiar GEO. At the end of 2021, I was driving traffic for weight loss in Turkey, I decided to test prostatitis. I decided to start after the New Year. Already on January 2, I received the first test results, which showed the potential of the offer.
I took pre-landings from dr.cash Affiliate Program. They often add new promos, especially on popular offers, including taking them from Spy - services. Sometimes ofcourse small edits/improvements are needed, but most often you can test directly stock ones, they are downloaded in a couple of clicks with an already configured API, unless you need to add pixel forwarding.
Process:
   The most hackneyed approaches rarely perform well. A couple of more recent pre-landers adapted from other GEOs in this case performed well and gave a conversion rate of 1.5%+ at the start, which, coupled with ~35% approval and a minimum of trash, already gave a good ROI of 150%+. At the same time, I also uploaded another offer for prostatitis in the split in the neighboring Affiliate program, it performed worse in terms of conversion, so all traffic was transferred to Prostonic.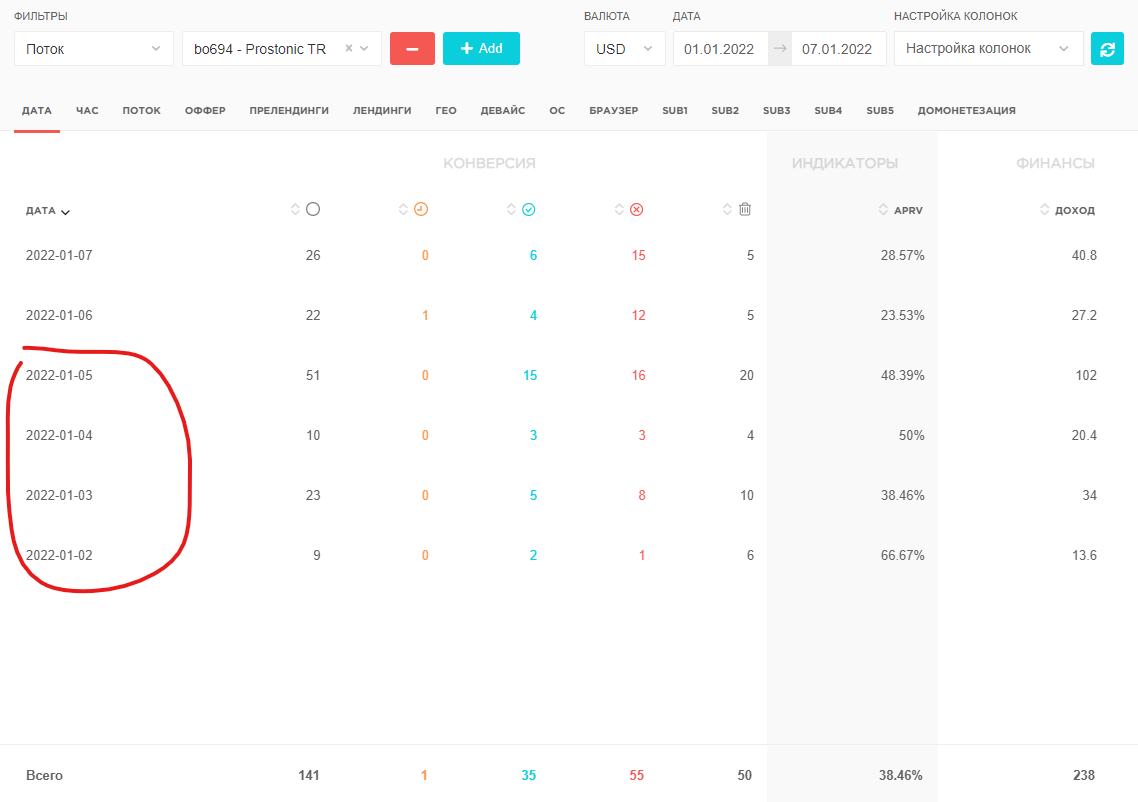 From experience with this GEO, I know that most of the approvals arrive the next day. On weekends, call centers in Turkey are not so active, but if the manager additionally pushes the advertiser, then everything is worked out at the beginning of the week. So approval on average was confidently kept at the level of 30-35% with rare exceptions.

   In my work, I used strong UA farms from NZT + UA mob proxies, hung on them both purchased BM 50-250, and auto registration through BM. In the future, I drived traffic directly from native PMs of farms, incl. with farm-farm binding. I did not use logs and high-limits, because. I noticed that on a campaign budget >$100, the CPL on this GEO starts to rise sharply. Therefore, I kept the budget at the level of $60-80, in the process of work, the limits on personal accounts quickly grew, especially for farms (first up to $70-120 with a span of $200-300, then up to 250, then some kind of random).
Pre-authorizations also slowed down, when FB holds a double bill of $200-400, it is difficult to quickly increase the volume.
Personal farms and strong BMs sometimes flew off on a span > $50-100, auto-registrations - up to $20. But most of them were successfully unbanned and then did not cause problems. Farms even endured re-uploads, because. the approaches were already burning out, but sometimes it still rippled when taking duplicates / changing Creo.
I always fight for cabinets to the last, until the FB issues a permanent ban and stops accepting a request to unban. The unbanning of other people's offices through the PZRD acc is still relevant, sometimes even after 10 tickets it unbans.
Funnel and creative:
Creo made in Canva by myself  or ordered from designers. A couple of their approaches caught on well and further increased their volumes by itself. In the end, the approach with a medical theme and product packaging worked best, the teaser approach with a doctor worked worse. A very simple creo with a direct message (Stay a man!) also worked, but without special triggers for FB. Creo examples below, you can see which redesigns are the most.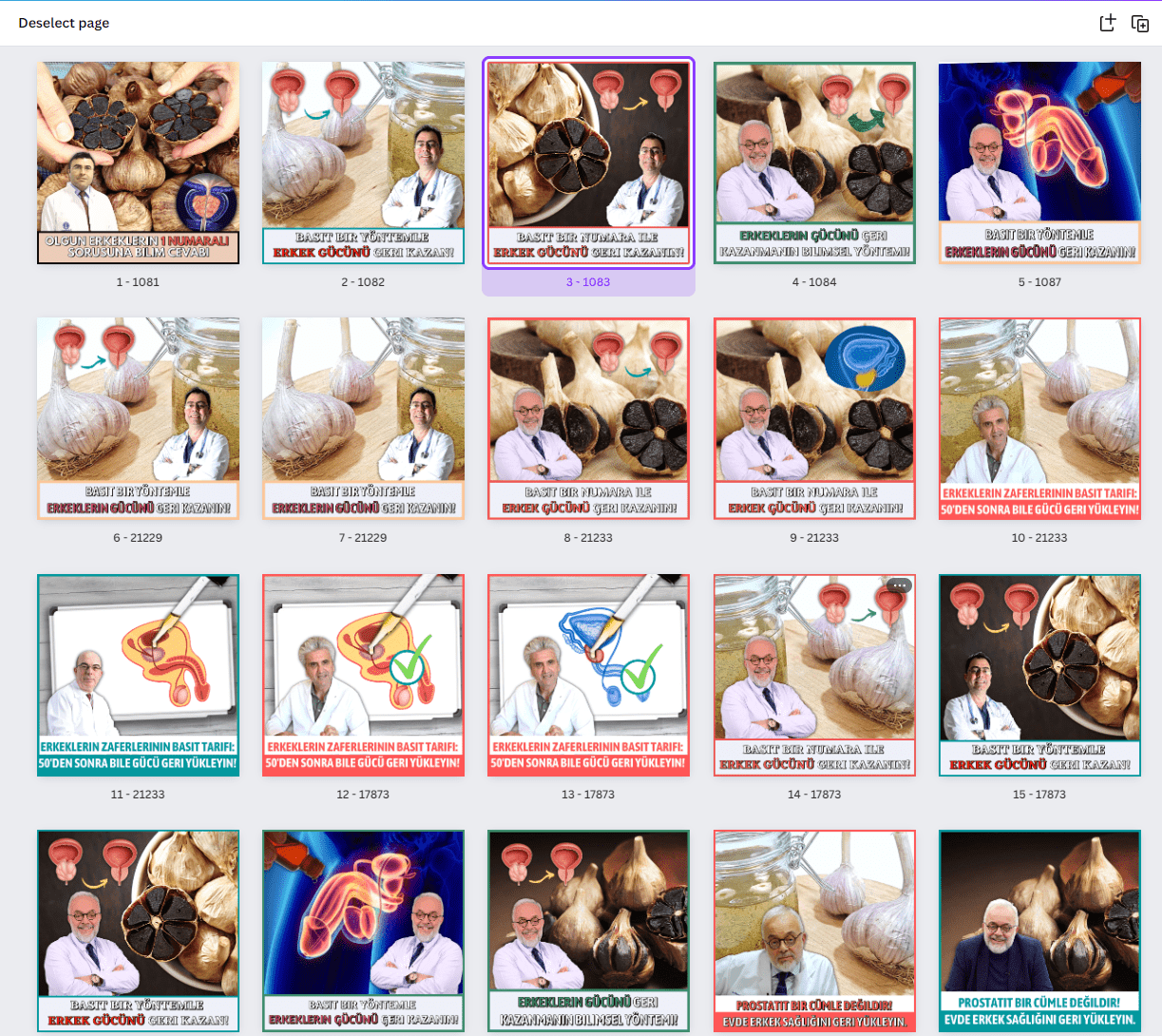 In the process of work, it turned out that on one pre-landing there was a rather well-known and media Turkish doctor. There were a lot of requests to this rotation about his speech about this product, which he somewhere made a statement that he had nothing to do with such products. After that, of course, the doctor had to be replaced by a no-name, which, by the way, did not really reduce the campaign performance. Later I ordered a redesign of the pre-lander for local news, changed characters, which improved CR well. But on different days, different pre-landings worked out better, so I split the entire period of working with traffic with the originals, and also used scripts. Statistics from the tracker with the number of tested pre-landings (part of the expenses for ~$3000 did not catch up) and examples of promos that worked well are below.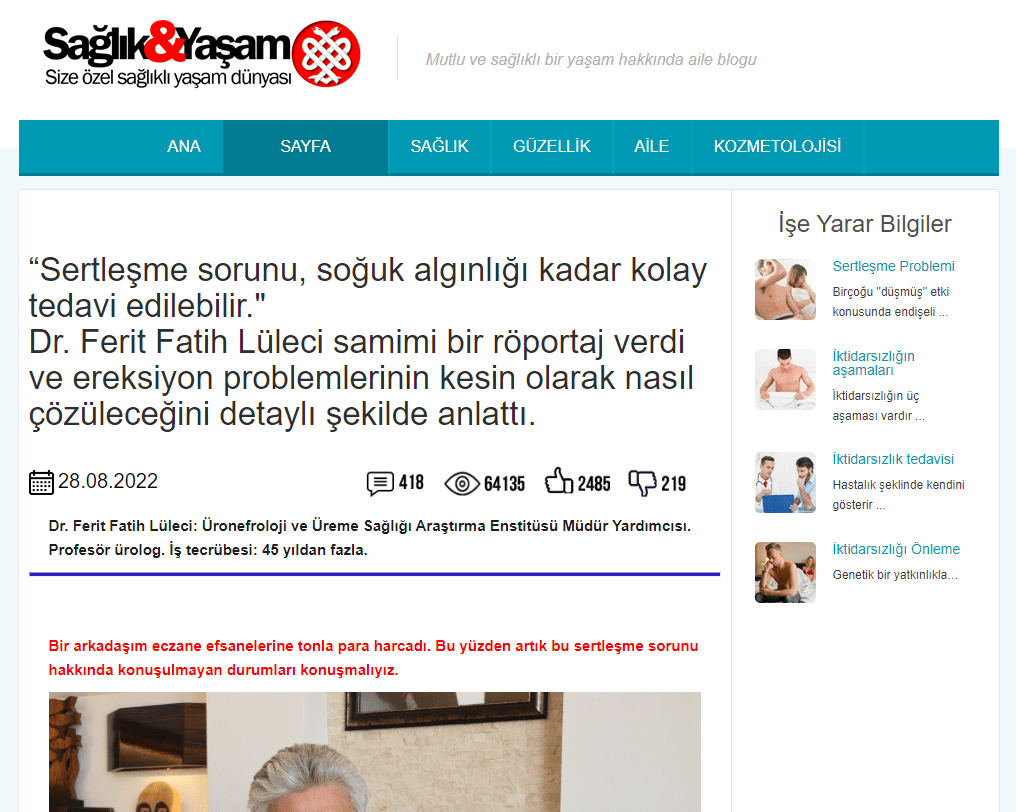 I cleaned the comments both with my hands / fb-tool, and put filters on stop words in Fan Page. I had to manually collect these words from the comments, now there is a whole list of Turkish curses) I used downloaded Turkish article sites on nutrition and recipes as white pages, created a new subdomain in Cloud and uploaded it to hosting, a new subdomain - a new article. The sites of clinics/doctors also performed well. Later, I installed the same white pages through CURL, I didn't notice much difference, both in working with traffic and in unbanned ones. Many generally drive traffic now on a white screen, i.е. at the current moment, FB triggers less on white.
Statistics:  
 There was a period when Fan Pages often went to the ban, but a decent part of them were unbanned and then went through many reuploads from different king accounts.
Turkish traffic is quite cheap, responds well even to simple creatives, sometimes it was possible to get leads for $0.5-0.7 per volume, and there is not much trash. Some advertising cabinets are still alive, some of them got up with a billing error. Some screenshots from FB below.




The funnel gave stable results for quite a long time and allowed to run new tests, it was only necessary to periodically reload. Traffic to the offer itself drived well until the offer stopped. Screenshot from the Affiliate Program below.

Review of dr.cash: 
I've been working with dr.cash for a long time, I didn't have any problems. The affiliate program pays stably, often even on weekends, they give bumps and help in every possible way to increase volumes. I am glad that the list of offers is very extensive, for every taste, and a competent manager will always tell you what to take into work and with what funnel.
Want to start with nutra? Have questions about the case-study?
All the nutra is discussed now 24/7 in the telegram chat  Nutra Affiliate Community 
Quick help for beginners
Sweet cases for motivation
Exclusive bonuses from partners $$$$
Intelligent moderators and all support for affiliate network in one place
16.11.2022